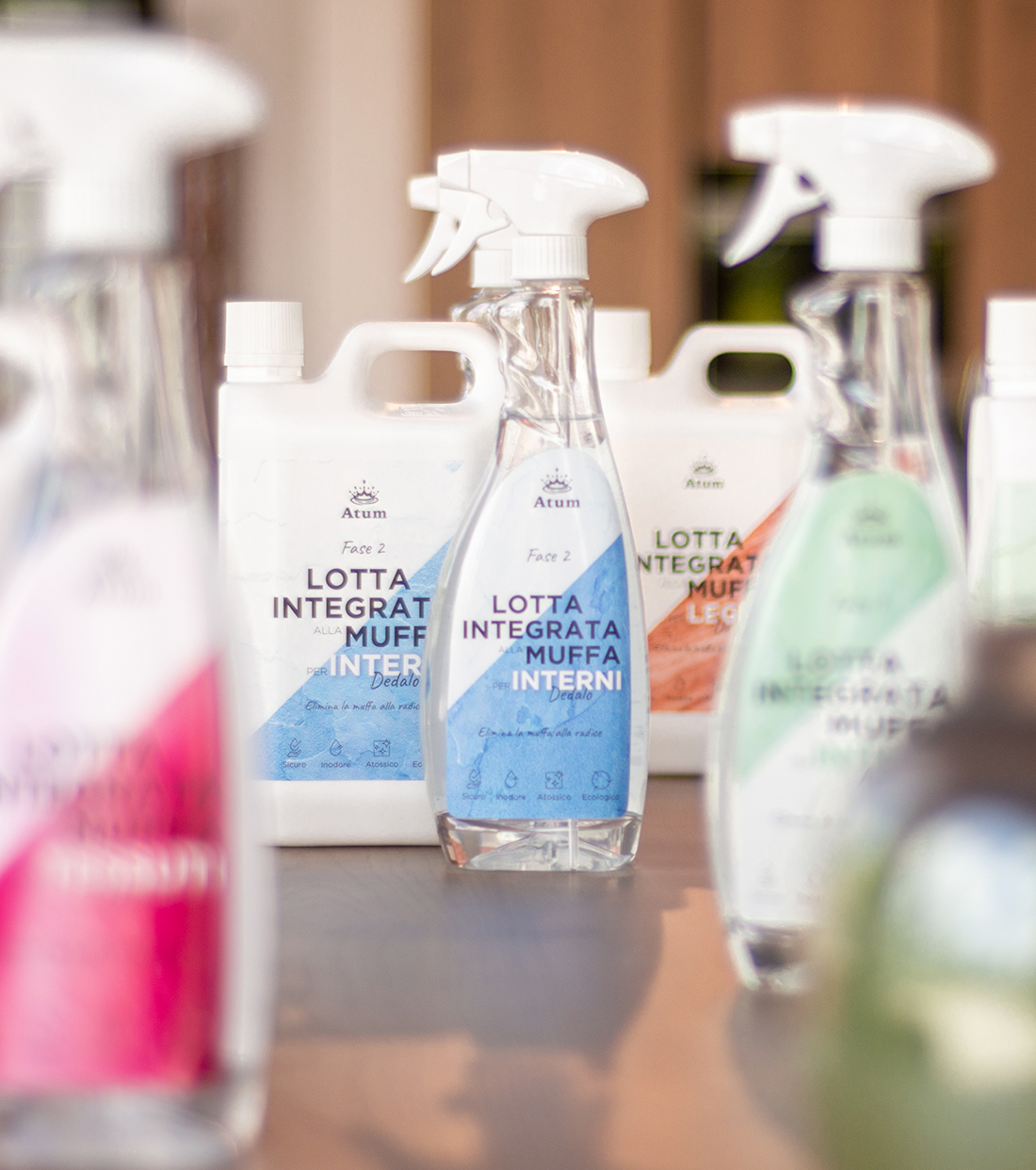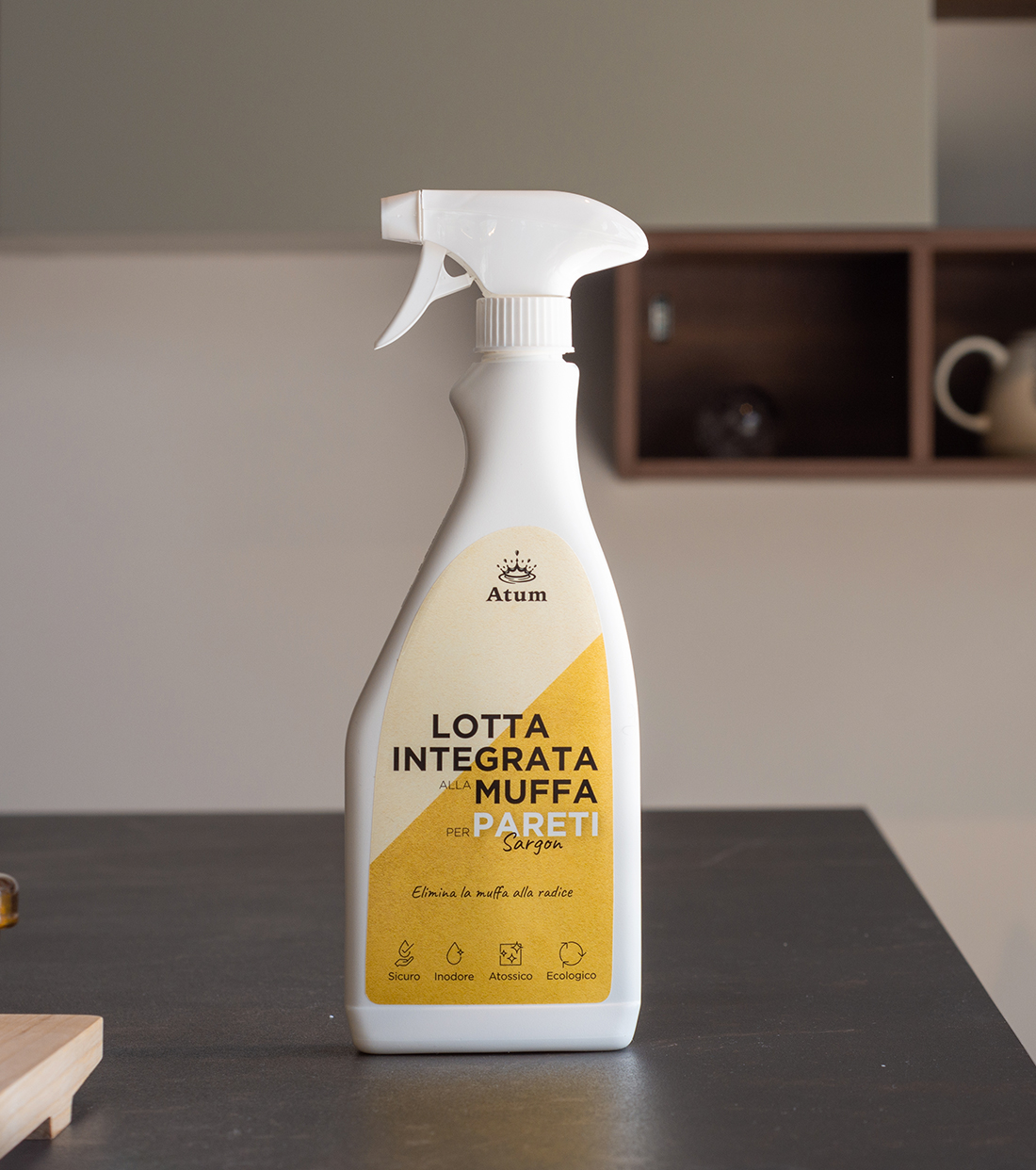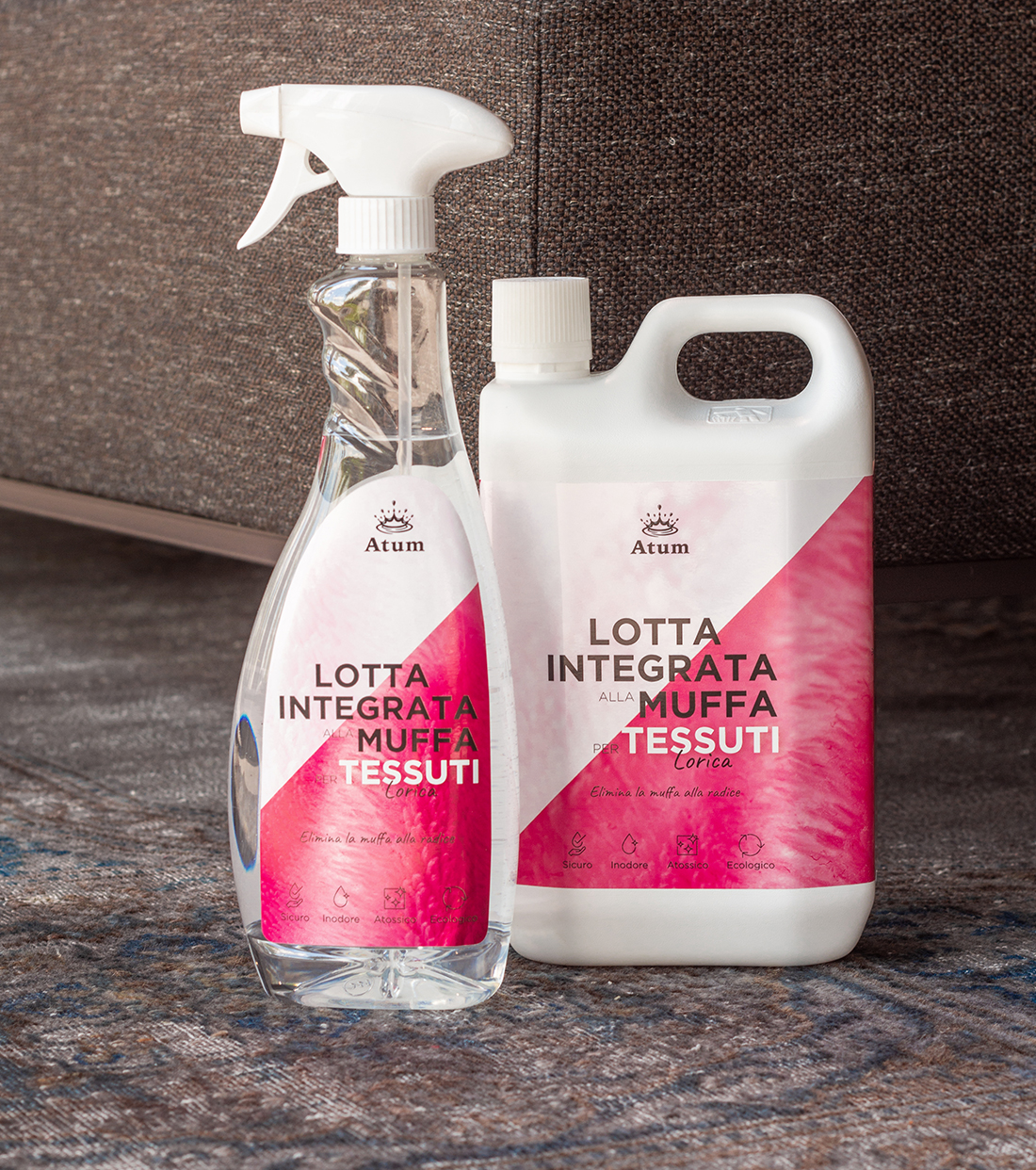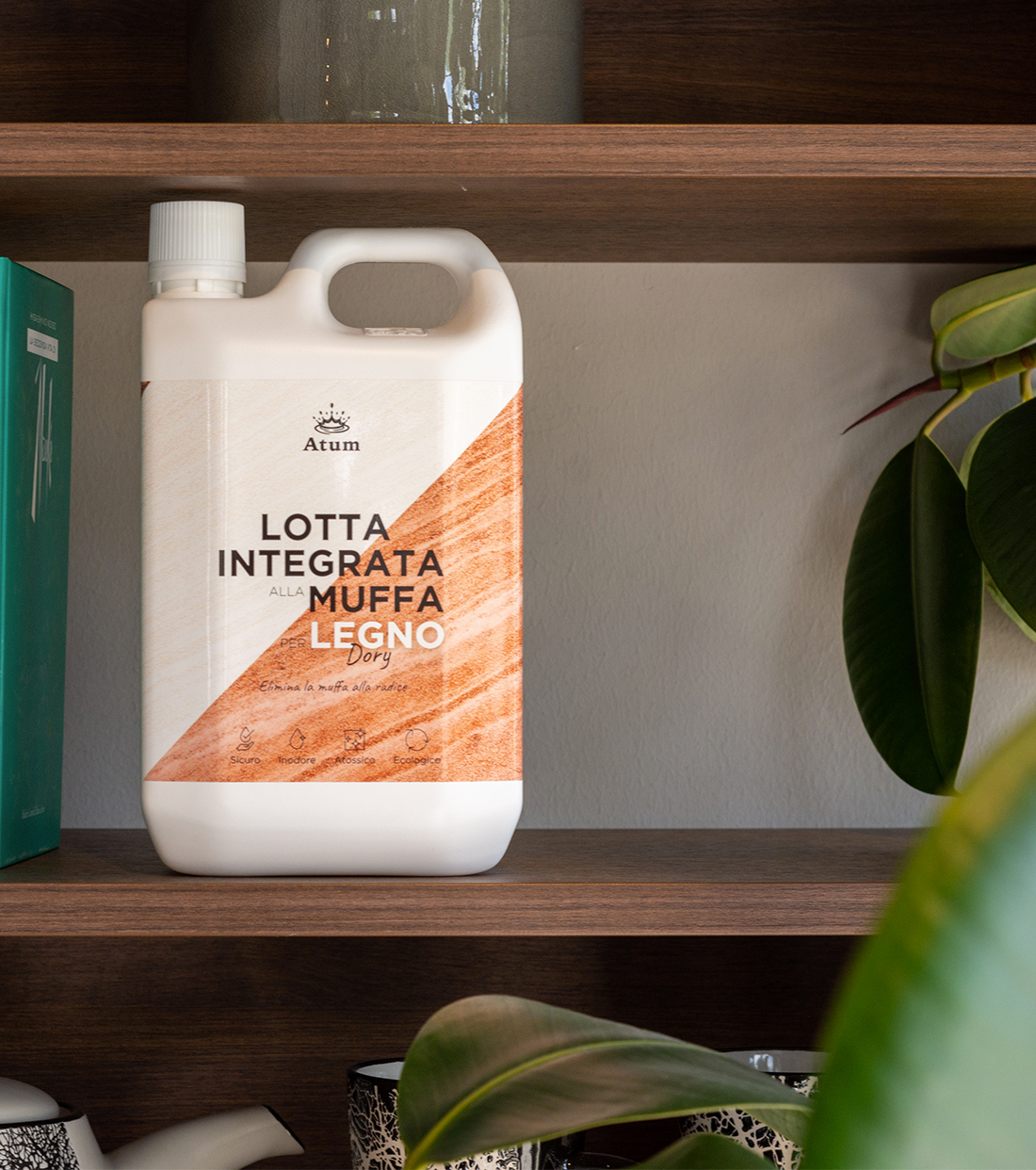 How many traditional
anti-mould products are there on the market?
How many traditional anti-mould products are there on the market? Many and all of them make the same promises, which they then fail to keep. The mould come back, and you risk having an unhappy customer.  But wouldn't be wonderful to be able to offer a product that, in addition to selling itself on its own, it respects its promises and makes your costumers happy?
If you are wondering why our Kit sells itself on its own, we repky with a few simple words, which make all the people who listen to them fall in love: safe, odourless, non-toxic and, ecological.
Atum products take over traditional and dangerous chemistry thanks to our innovative method of integrated mould control, which exploits the power of a natural fungus, an antagonist of mould.
Ease of intervention, long-lasting results, zero odours and zero
toxic substances:
therefore your costumers are going to be conquered by Atum product, making them happy and loyal buyers.
By recommending our integrated mould fighting method, you will be sure to meet the needs of your costumers with exclusive and high quality products , which will increase the prestige of your shop.
The testimony of a professional
"I have no smell. I have no waiting time between the two treatments Antago and Dedalo. While in traditional treatments I have to wait 6 hours. With Atum I wait, instead, that it will dry up. Therefore I have no downtime. It is amazingly simple to use. Disarming I would say. There are no problems if the place has to be used by the owner".
Alessandro, imbianchino professionista
If you are
interested in adding Atum products and spreading out our message in your shop or Company. Become a retailer
Find your nearest
shop and retailer! Find it